The Hidden History of "New" Slussen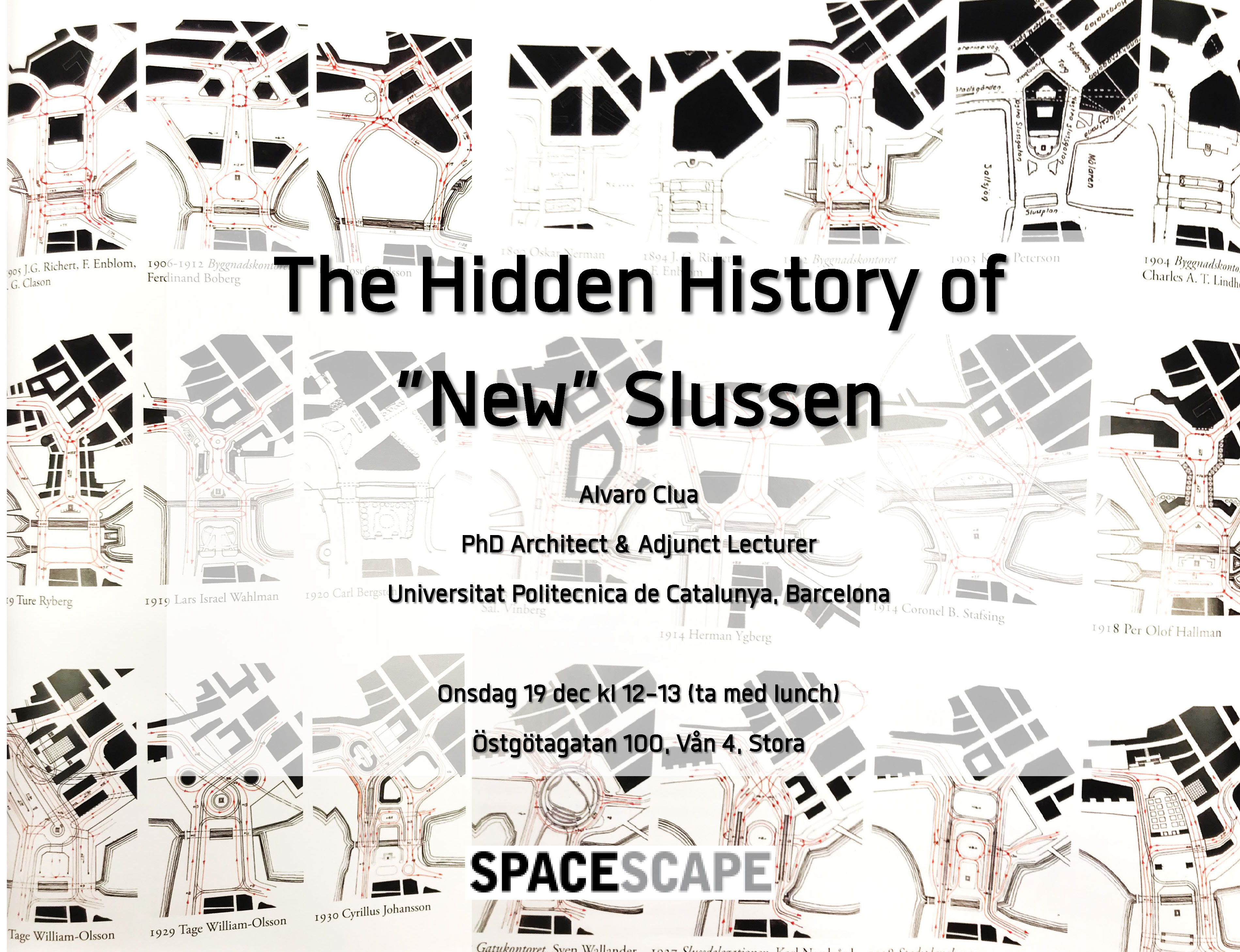 Spacescape bjuder på exklusivt seminarium om Nya Slussens okända historia. Arkitekten Alvaro Clua från ETSAB Barcelona som forskat om projektet berättar. Onsdag 19 dec kl 12-13 (ta med lunch, vi har glögg). Östgötatagatan 100, vån 4 Stora. Välkomna!
Läs mer om Alvaro Cluas forskning här!